Johan Cruyff is widely regarded as one of the greatest players in football history. In 1999, Johan was voted European Player of the Century.
To read more about Johan Cruyff, the player, trainer, his accomplishments and the different tributes, please visit the section Johan Cruyff or follow the social media accounts that pay tribute to the life and legacy of Johan Cruyff at Instagram, Twitter and Facebook.
The World of Johan Cruyff
Honoring a legacy comes from celebrating the memories and improving the ideals of those who came before us. The World of Johan Cruyff is a tribute to Johan's vision of football and of life. A tribute that we can always be better. That we can always do better. #CruyffLegacy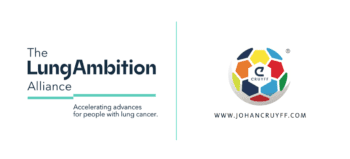 For general information, use of the name, photos, quotes and/or trademarks, please check our exploitation policy or contact management@cruyff.com.
Facebook